Mabwell (688062.SH), an innovative biopharmaceutical company with the layout of whole industry chain, announced that its IND application of its self-developed 9MW3811 injection for tumor and pulmonary fibrosis has been approved by the Therapeutic Goods Administration (TGA) in Australia. 9MW3811 is the first IL-11 targeting monoclonal antibody approved to clinical study at present.
9MW3811 is an innovative humanized monoclonal antibody against IL-11, which can bind IL-11 through high affinity and effectively block the activation of IL-11 downstream signal pathway being developed for fibrosis and oncology.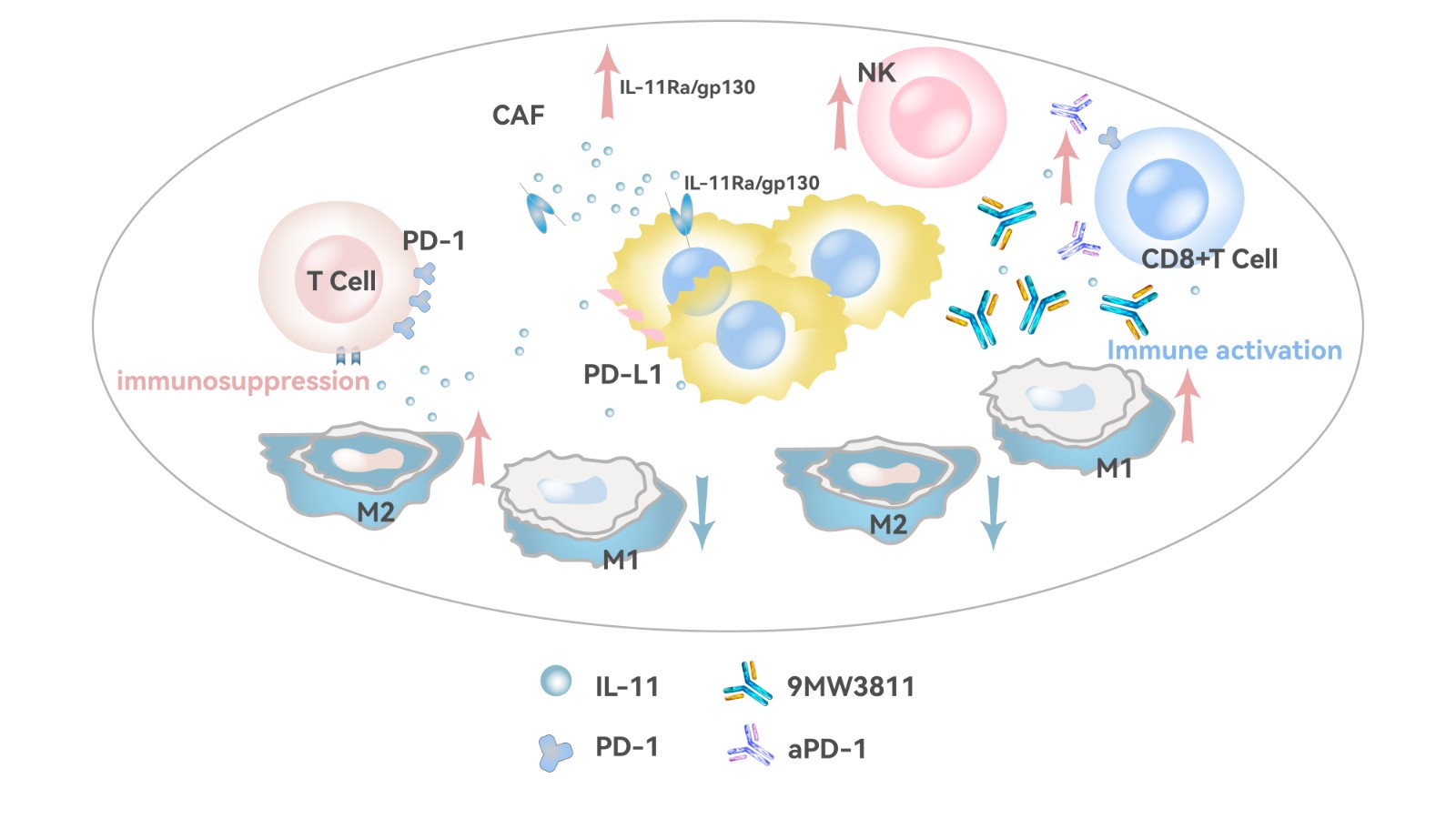 Anti-tumor mechanism of 9MW3811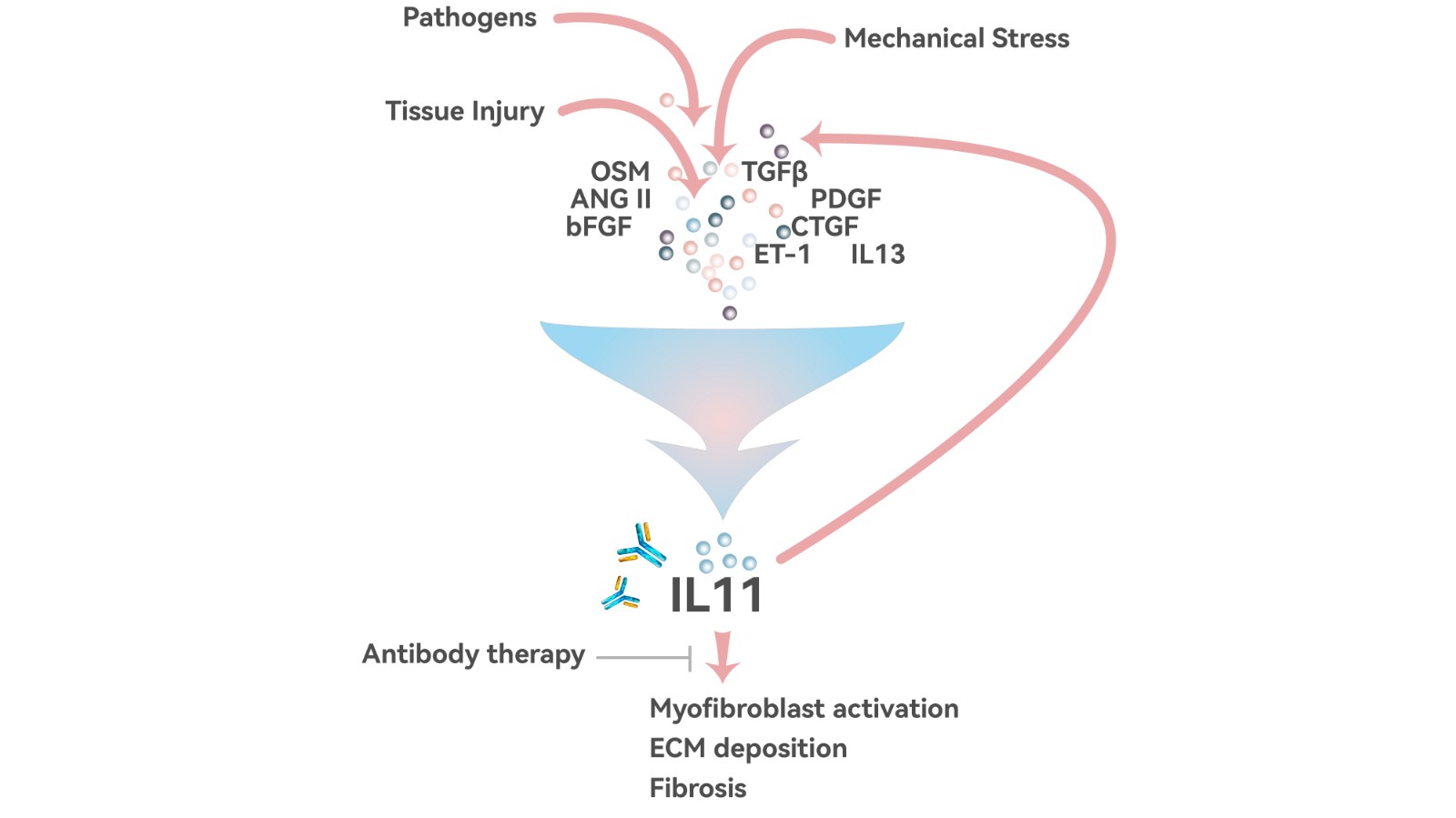 Anti-fibrosis mechanism of 9MW3811
9MW3811 is first IL-11-targeting monoclonal antibody and first non recombinant protein drug candidate targeting IL-11 approved to clinical study as well.